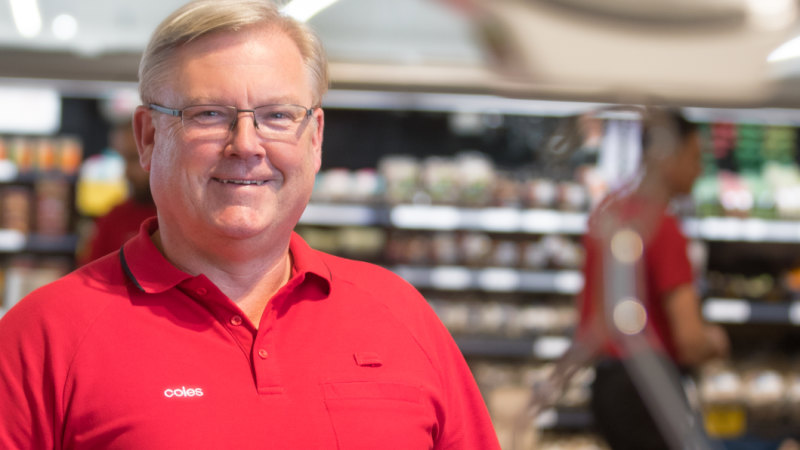 Coles' chief executive Steven Cain said inflation was driven by fresh food, with the price of popular items like apples, bananas and capsicums all rising due to weather impacts.
Fruit and vegetable consumption was meanwhile driven by Coles' "Fresh Stickeez" plastic toy giveaway, which came on the back of its popular Little Shop toy campaign in the first quarter.
Excluding fresh food and tobacco, prices fell 0.9 per cent in the quarter, Coles said, with shoppers who were being squeezed by cost of living pressures opting for lower-priced private label products.
Private label products now accounts for more than 29 per cent of Coles' total sales, and it want to grow that to 40 per cent by 2023.
Mr Cain said there was a "tale of two cities" among Australian consumers, with a lot of families "doing it tough" and seeking out lower prices, and others being willing to pay for convenience through services like UberEats.
Coles has said it wants to take a bigger share of the growing convenience market, with new smaller-format stores and by partnering with UberEats on a delivery service.
"There will be uncertainty around elections as we always know, and obviously lots of different policies out there, so obviously that will be weighing on consumers' minds," Mr Cain said.
"There's certainly no evidence yet that people are out spending any potential tax cuts."
An interest rate cut, which is now considered increasingly likely, would make shoppers "feel a lot better" but benefit discretionary retailers more than Coles, Mr Cain said.
More to come