Day after day, I met or heard from retirees who had calculated what an end to the franking credit refunds would mean for their incomes. Many were genuinely upset they had sought to do the right thing for their retirement and were being castigated as rich retirees expecting a handout. It was these divisive politics of envy that motivated so many to vote against Labor.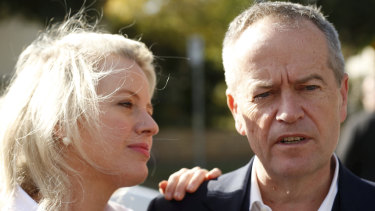 Labor also faced an unenviable leadership dilemma. Following the Rudd-Gillard years it placed an understandable premium on leadership stability. To its credit, it succeeded in becoming an incredibly disciplined opposition. It meant, however, it was stuck with a leader who was never seen as a better choice for prime minister by most Australians.
The election is a stunning outcome for the Coalition but it's not without lessons for our side of politics as well.
First there remains lead in the saddle bag from the leadership merry-go-round. For many, anger lingers about the events of 2018. This was recognised by Scott Morrison when he changed our party rules to prevent sitting prime ministers from being challenged mid-term. But it must be matched by a commitment from all in the Coalition to demonstrate the lesson has been learned.
Second, clearly our candidate-vetting must be improved. The bigoted rantings of some of our candidates on social media – even though they were few in number and quickly disendorsed – were harmful to our standing as a modern progressive party.
Loading
Third, in so many electorates, including my own, concern about climate change remains one of the highest priorities for voters. From Warringah to Higgins, residents want to be assured the Coalition is taking the challenge of climate change seriously. Scott Morrison gets this, which is why he reaffirmed the government's commitment to our Paris Agreement targets and outlined how they would be achieved, including though major projects such as Snowy Hydro 2.0 and the Tasmanian «battery of the nation» scheme.
Those commitments – when combined with government policies already in place – are delivering billions to support emission reductions. And what a good news story it should be with investment in renewable energy surging.
Yet the legacy of past debates about energy and climate change policy within the Coalition has impacted on the community's perception of what is being achieved, and swings in some of our safest metropolitan seats reflected that concern. We should not be hiding our light under a bushel.
That's the essence of where our government must be: delivering strong economic management, improved services and infrastructure, while recognising the real concerns of Australians about issues such as our environment.
Trent Zimmerman is the Liberal member for the federal seat of North Sydney.