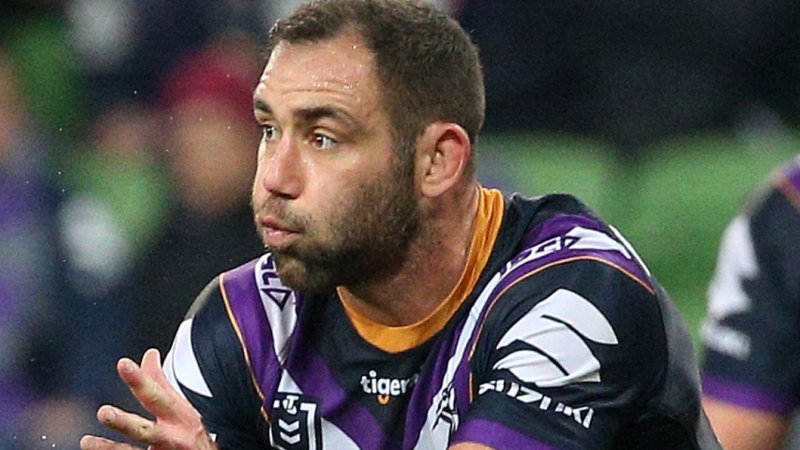 «We don't allow ourselves to have that mindset that we aren't a chance,» Smith said after the Tigers win.
«We always feel that if we get our fair share of the footy, and implement the things we think will work, then we always feel we are a chance.
«We've done that several times this year; it's killing a lot of people, killing ourselves really. That's what we need to change.
«We have only had three games this year where we have gone out and executed the things we wanted to do, got a lead and kept the other team at bay.
«We have to look at a few things on how we can make that a more consistent trend for us.»
The Storm play Canterbury Bulldogs at Belmore this coming Sunday and the Bulldogs' spiritual home has always been a tough place for the Storm.
But, with a weekend to rest and time to reflect, Smith hopes his side can put on a much more consistent display in the next few games.
While the Storm were buoyed by the news prop Christian Welch has avoided a season-ending knee injury, he is still expected to miss four to six weeks so someone among the reserve props will have a chance to push for more regular game time.
Several forwards including Patrick Kaufusi, Tino Fa'asuamaleaui, Albert Vete and Joe Stimson will all be pushing to come into the team.
«There is a lot of opportunity at our club at the moment and we have some guys in those two teams up north that are in good form at the moment,» Smith said.
«You look at some of the guys who have got best on ground with those sides – a lot of them have been ruck forwards. So that is really pleasing.
Loading
«Craig has taken a couple of 18th or 19th man guys who play in the ruck in the last few weeks. It's good to see those guys playing well as it means they are hungry and want to be part of the NRL team.»
The Storm play the Bulldogs at Belmore next Sunday at 2pm.
Roy Ward is a Sports writer for The Age.