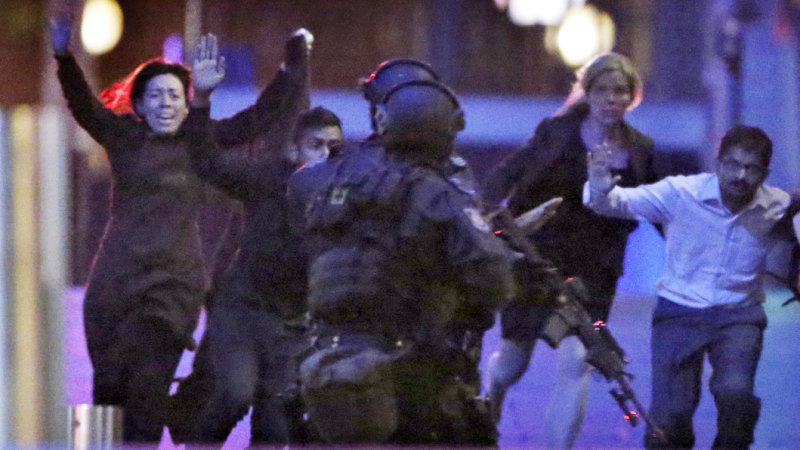 The Daily Telegraph reported that the sniper alleged in a 30-page affidavit he had suffered psychological trauma due to decisions taken by his superiors during the siege on December 15, 2014 in which 17 people were taken hostage. Two of those hostages — Dawson and Johnson — died, along with the gunman, Man Haron Monis.
It's reported the civil action, lodged in the NSW District Court on April 12, will be heard next year in a one-day hearing.
The lawsuit follows another complaint the sniper made to the Law Enforcement Conduct Commissioner that was dismissed, which claimed senior officers perjured themselves at the initial inquest.
In 2017, NSW Coroner Michael Barnes found police waited too long to enter the Lindt cafe in the attempt to rescue the hostages from Monis.
In the findings of the 600-page report into the handling of the siege, the coroner found commanders relied on "flawed advice" from negotiators that overestimated their chances of a peaceful resolution.
The coroner also found storming the cafe in a surprise assault would have been safer, but having hung back police should have stormed in when Monis first fired his shotgun at escaping hostages at 2.03am.
Mr Johnson, 34, was killed when he was shot by Monis at 2.13am, while police were still deciding whether to enter the cafe. Ms Dawson, 38, died after she was struck by a bullet fragment when police stormed the cafe and fatally shot Monis.
AAP, Sydney Morning Herald