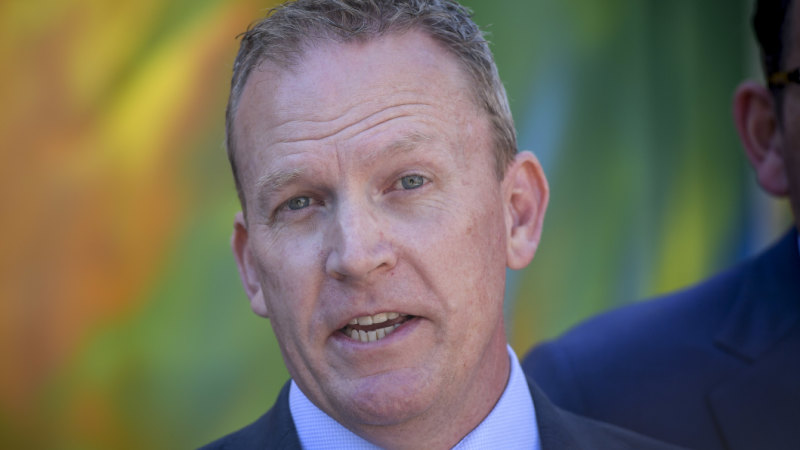 CA accepts that the tour to India will go ahead unless the BCCI have a change of heart but remain hopeful the series against New Zealand can be salvaged. The Trans-Tasman rivals are exploring potential dates in October or March, as reported by the Herald.
The governing body is due to release next summer's international fixture on Tuesday.
The blue between CA and the BCCI, the world's most powerful board, is the first test of the new CA administration headed by Kevin Roberts and Eddings.
Three of Australia's most prominent cricketers — Meg Lanning, Alyssa Healy and Ellyse Perry — were caught in the crossfire. The trio missed out on playing in an exhibition T20 tournament in which contracts of around $30,000 are believed to have been on offer.
Relations between the two countries are clearly strained with even insiders conceding the relationship needs work.
Roberts was a somewhat controversial appointment last year as he was part of the CA negotiating team in the bitter pay dispute with the Australian Cricketers' Association.
Loading
He and Eddings have been keen to establish a more collaborative relationship with stakeholders in Australia after last year's scathing Longstaff review into the game, commissioned after the ball tampering scandal in South Africa, but now face pressure on the international stage.
The pair will travel to India in May in a bid to repair relations with the BCCI.
There has been great change at Cricket Australia, from the boardroom down to the corridors at Jolimont, though Roberts has worked hard to improve morale among staff after last year's upheaval.
There will also be keen interest in how Eddings handles his first diplomatic mission with the powerhouse of world cricket.
The chairman is under pressure from his home board in Victoria, which is yet to decide if it will give Eddings another term as a CA director when he comes up for election later this year.
Eddings was installed as the permanent replacement for David Peever, who resigned last year after the release of the Longstaff review.
The Roberts-Eddings partnership secured a diplomatic success when the Pakistan Cricket Board agreed to play a day/night Test next summer in Adelaide.
Andrew Wu writes on cricket and AFL for The Sydney Morning Herald