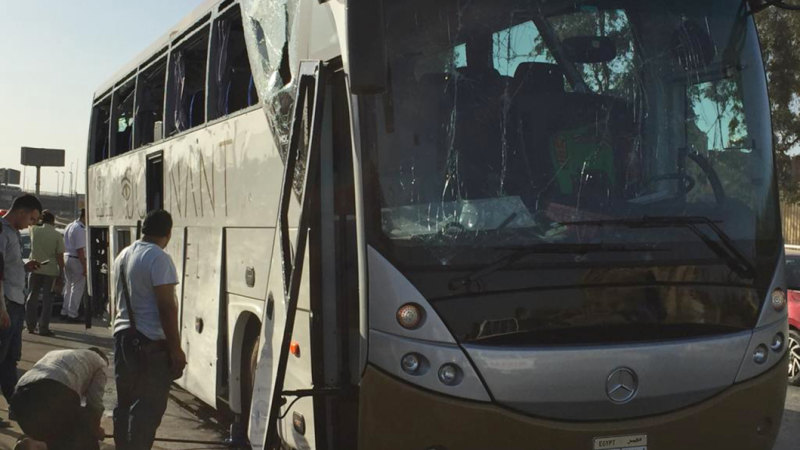 Four people, including three Vietnamese tourists and an Egyptian guide, died in a bomb attack on a tourist bus in Cairo in December.
Loading
There were no initial reports of deaths from Sunday's blast. Photographs posted to social media showed some people walking away from a bus whose side windows had been blown out. A construction site could be seen in the background.
Ahram Online, a state-run news outlet, said that the bus had been carrying 25 tourists from South Africa and that most of the 14 wounded were from that country. The extent of their injuries was unclear.
The new Grand Egyptian Museum is a prestige project for el-Sissi, who cemented his hold on power in April with a referendum that allows him to stay in his position until 2030.
Construction has been underway at the $US1 billion museum since 2002. Officials say it is scheduled to open in 2020, and el-Sissi has already said he intends to invite dignitaries from across the globe for the opening ceremony.
In a statement, a senior museum official said Sunday's blast did not damage their museum or any of its artifacts.
The December attack targeting a tourist bus took place on another road about 5 km from the pyramids. Soon after, Egyptian officials said that they had killed 40 people in reprisal for the assault in what they described as a series of raids across the country.
Human rights groups later cast doubt on the official account of that operation, saying that some of those killed were already in the custody of the security forces and might have been victims of extrajudicial executions.
The New York Times