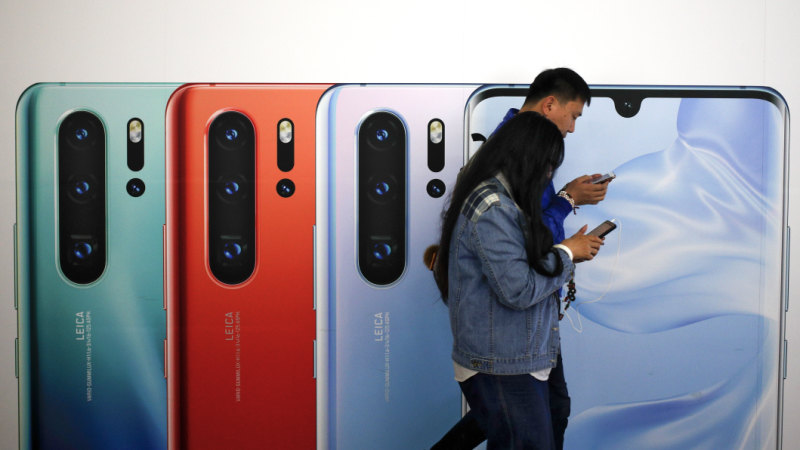 Huawei may still access software and technology that falls under open source licences, and Google provides some versions of Android and security updates via its Android Open Source Project, but without access to Google apps and the Play Store Huawei phones would become very unattractive to Western consumers.
In China, where many Google services including the Play Store are already blocked by the government, the ramifications of the US government's move will be felt less by consumers.
Google apps and updates should function as normal if you already have a Huawei phone.
Smartphone users in Huawei's home country are already accustomed to using Huawei's own store, as well as popular app stores from Tencent and Baidu.
So what does this all mean for current and future Huawei phones in Australia?
The impact, eventually, could be large here as the Play Store is effectively the single destination for Android users to get apps.
But it will take time for that to matter. Google said in its statement that devices which are already certified will stay certified, so that «Google Play and the security protections from Google Play Protect» will continue to work on existing Huawei phones.
So Google apps and updates should function as normal if you already have a Huawei phone.
The main problem facing current owners of Huawei smartphones in Australia is that an upgrade to future versions of Android seems unlikely while the trade ban stands. It's unclear to what degree Huawei could upgrade or alter existing phones' software at all before it would need re-certification for Google Play.
As for future Huawei smartphones, the company will be forced to either use Android but provide alternatives to Google's apps and app store, or else use its own in-house operating system it has reportedly been readying as a competitor to Android.
Loading
In that event Huawei wouldn't have to worry about which parts of Google's operating system it could and could not access, but it would still face massive obstacles when selling its new devices outside of China.
For starters it's unlikely its own app store would have all the apps Western users take for granted, and it would also have to convince users it could be trusted with their data without Google's protections in place.
According to Bloomberg, other US companies including Qualcomm and Intel will also stop supplying technology to Huawei as a result of the new ban, which could have big implications for the Chinese company's manufacturing of phones and laptops. Huawei is yet to release a statement on the issue.
Tim is the editor of The Age and Sydney Morning Herald technology sections.
Most Viewed in Technology
Loading