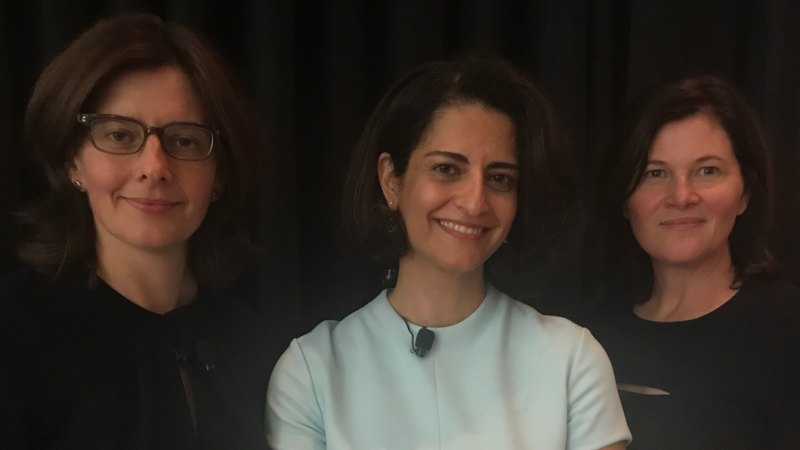 Both major parties have announced domestic violence funding packages as part of their election pitches.
A majority of all voters surveyed — 64 per cent — believed childcare should be a tax deductible expense, with Labor (67 per cent) and Greens (73 per cent) more likely to believe this than Coalition supporters (62 per cent).
Childcare affordability has been the subject of a big campaign pledge by Labor this week.
Of the voters surveyed, 56 per cent believe there should be gender parity in Parliament, with Labor supporters (66 per cent) and Greens supporters (74 per cent) more likely than Coalition supporters (48 per cent) to want 50/50 gender representation.
Views were split on how the Liberal Party, which lags the Labor Party in parliamentary representation of women, should address the problem.
Loading
Overall, 45 per cent of voters believe the Liberal Party should adopt a quota system and 35 per cent do not.
A majority of women (52 per cent) believe the Liberal party should adopt a quota system.
However, Coalition supporters are not convinced, with only 38 per cent in favour of quotas and 49 per cent opposed.
In bad news for our political culture, most voters (55 per cent) believe that many of the politicians in Federal Parliament are sexist. Only 22 per cent of voters do not.
WomenVote was founded by legal professionals Vanessa Whittaker, Maria O'Brien and Sera Mirzabegian, because they say they believed there was «barely any meaningful public debate» about many issues affecting Australian women.
«We have concluded that unless the female electorate holds politicians to account, the issues about which women are most concerned will not be addressed in this election,» Ms Whittaker said.
The group plans to release a «scorecard» before polling day, rating the political parties on their commitment to addressing gender issues in the next Parliament.
Jacqueline is a senior journalist, columnist and former Canberra press gallery sketch writer for The Sydney Morning Herald.