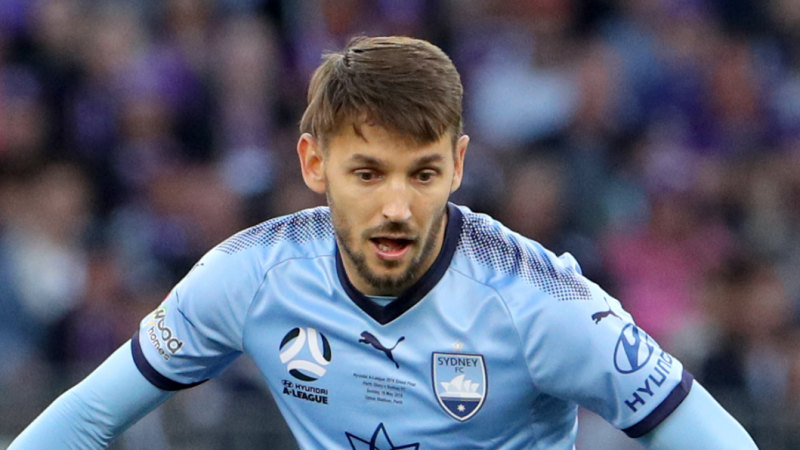 «He is the best marquee in Australia, not [Perth Glory's Diego] Castro. I told him that before the game,» Corica said. «This player here has won many trophies with this club and he will continue to do so. He's a winner, brilliant. He's the best number 10 we've had at this club.»
Loading
The Sky Blues clinched their fourth title in dramatic fashion, winning the penalty shoot-out 4-1 at the end of a goalless draw at Optus Stadium in Perth.
The club was incensed not to have won the match in regulation time after a seemingly legitimate goal was disallowed for offside, despite replays suggesting otherwise.
Perth Glory coach Tony Popovic was struggling to come to terms with the defeat that landed a cruel blow to his team's season, having won the A-League premiership by eight points only to miss out on the top prize by losing on penalties.
«Disappointed, dejected, not for myself … it's really for what I have seen all year, the way I have seen them train and the way that I have seen them play,» he said.
«Through the year they have taken it to another level and they don't deserve to be disappointed in that room.»