The council-run Mosman Swim Centre allowed him to remain employed as a casual swimming instructor, the court heard.
«In recent weeks we have observed some unorthodox hands-on instruction. Do not hold children close to groin or chest area,» said the «customer feedback» form read out in court.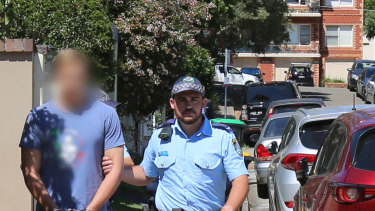 «Some of the sexual intercourse allegations occurred after [the complaint] and [were] being supervised and handled by the employer,» magistrate Daniel Reiss said.
When Mosman Council was asked by the Herald why Mr Daniels was allowed to keep his job following the allegations of inappropriate behaviour with children, it suggested contacting the management of Aquatic Leisure, which «lease, manage and operate» the centre.
Loading
Aquatic Leisure management said it was not taking media inquiries.
The accused's barrister, Todd Alexis, said it was «improbable» that a «young man like Mr Daniels» would commit such a serious offence in a public swimming complex.
But the magistrate responded dryly, «We have a cardinal that's now in jail; that was improbable. The nature of these matters are that they are improbable, and surprising people who are otherwise seen to be people of character.»
Mr Daniels has been struggling on remand, the court heard, because guards had read his charges out to other prisoners.
It is understood that Mr Daniels is being kept in protective custody, which mandates minimal interaction with other inmates.
He was granted bail to next appear in Manly Local Court in May.
Mr Daniels is banned from swimming pools, beaches, video arcades, schools and playgrounds, engaging in watersports where children under the age of 16 may be present and spending time or communicating with children.
He has to report to police daily and to live at his parents' home.
His parents paid a $100,000 surety to ensure his conditional freedom.
Sally Rawsthorne is a Crime Reporter for The Sydney Morning Herald.