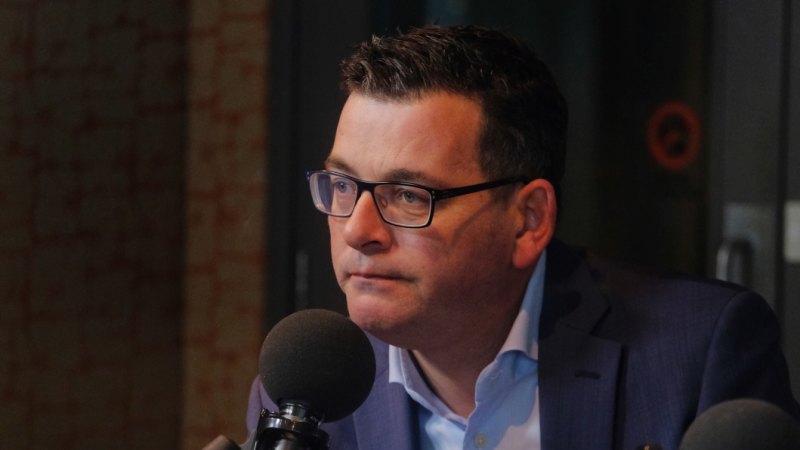 Similarly on education, Deputy Premier James Merlino took an all-or-nothing approach to Gonski funding negotiations late last year, flatly refusing to sign up to the Coalition's five-year offer even though it put funding for non-government schools at risk.
Both spoke of wanting to work with a "real partner in Canberra" instead of a government that forever short-changed Victorians.
But that was then, this is now.
Scott Morrison's startling election win has given his government a new legitimacy that has prompted a quick change in tone from Premier Daniel Andrews.
After four years of waging war with the federal Coalition over money for Victoria, Mr Andrews has hinted that he might be willing to sue for peace.
"Look, I've always had an approach that the Australian people don't get it wrong," he said on ABC radio on Sunday morning.
Loading
"They've elected Mr Morrison and he should be proud of that … now he has to get on and do good things for Victoria and indeed for the nation. If he wants a partner in that, then I will do that."
It might be the nicest thing the Labor leader has ever said about his political opponent, but it is just a pragmatic acceptance that three more years of constant sparring is not in the state's interests, whatever the two sides' differences.
Andrews' and Morrison's agendas for Victoria do not align on many projects, and it is easy to mount the argument that Victoria has generally received less than its correct share of federal infrastructure funding under the Abbott-Turnbull-Morrison regimes.
That changed once Victoria came back into play in the national political contest last year.
Voters will expect Mr Morrison to make good on his pledges, and they will also expect Mr Andrews not to stand in the way.
State Political Correspondent for The Age