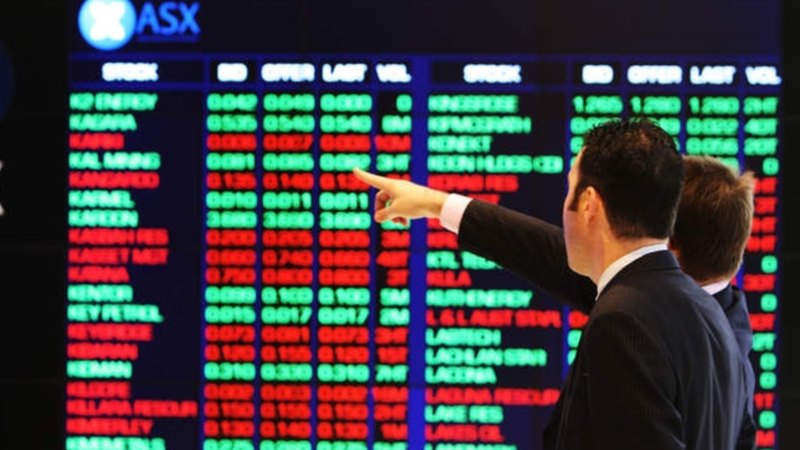 Financiers to one-time market darling Blue Sky Alternative Investments have appointed receivers to the troubled group following a breach of its lending requirements. Blue Sky, which manages $2.8 billion in investments and is well known in the venture capital markets that fuel the growth of new tech companies, had receivers from KordaMentha appointed on Monday on behalf of noteholder, US hedge fund Oaktree Capital Management.
At the same time, the directors of Brisbane-based Blue Sky appointed representatives from insolvency group Pilot Partners as voluntary administrators to the group. A separate listed Blue Sky entity, the Blue Sky Alternative Access Fund has not been placed in administration or receivership.
Blue Sky has been in strife after research reports by independent analysts and short sellers pointed out serious concerns about how the group valued assets it was managing, including the valuation on tech start ups Shoes of Prey and Vinomofo. Shoes of Prey went under earlier this year. The troubles over its valuations saw Blue Sky thrust into the arms of high risk lenders like Oaktree. In September, Blue Sky revealed it had secured a $50 million seven-year senior secured loan note facility from Oaktree.
The market capitalisation of the big four banks is $24 billion higher at lunch time today as traders turn to buying banks following the Coalition's surprise win.
Commonwealth Bank is trading at $77.01 currently, a one-day gain of 5.7 per cent and the highest price since 12 March, 2018, when the first round of public hearings in the Banking Royal Commission started.
There are 13 companies hitting one-year highs today including Woolworths at $34.62, AusNet Services at $1.88, Wesfarmers at $36.88, ASX Ltd at $77.29, and Amcor at $16.66.
Private health insurers are soaring today with Medibank Private at a nine-month high of $3.20 after rising 11.1 per cent today. It is the highest price since Medibank was trading around $3.30 in August 2018. nib Holdings is up nearly 12 per cent to $6.59, the highest price since September 2018.
The stock are up because the threat of Labor's premium price cap has been lifted. The federal government approves private health insurance premium price rises and Labor had promised to cap the price increases at 2 per cent per year for two years.
Over the past five year's Medibank Private's premiums have increased by an average of 6.1 per cent annually and nib's have increased an average of 6.4 per cent annually, although the size of premium increases reduced in the past two years.
Chief investment officer at Crestone Wealth, Scott Haslem, says the election outcome leaves him «less concerned» about some sectors, but feels the Australian stock market is still expensive on a one to two year investment horizon.
For example, the Coalition victory removes concerns that the retail sector will be hit by higher wages, he says. And housing-related stocks could also get an up-lift, depending on whether there really have been investors waiting on the sidelines who are prepared to «dip their toe» in the housing market now it is clear that negative gains tax breaks will remain.
And while the banks are rallying today, «I still think the financial sector is facing pressure on credit growth and lending standards,» Mr Haslem says.
«Our view is that there is a number of sector that we are probably a little less concerned about. But the Australian market at these levels still comes up relatively expensive…[There is] still some concerns about the underlying strength of the economy despite a Coalition victory and whether the economy has some weaknesses.»
Mortgage brokers are celebrating the re-election of the Coalition and the salvation of valuable trailing commissions that were poised to be banned under a Labor government. Wollongong mortgage broker and industry spokesperson Katrina Rowlands said the opposition had underestimated the strength of the industry. Ms Rowlands campaigned against the changes and described the election result as a great outcome for the broker community and their clients.
Shares in Mortgage Choice surged 16 per cent in early trading and are still 9 per cent higher at 87 cents.
«Hallelujah» Ms Rowlands said. «Very proud of our professionalism as an industry and proud to see so many that were happy to step forward and lead.»
The Coalition government chose not to follow a recommendation from the Hayne royal commission to scrap trailing commissions and stop the banks paying upfront commissions, instead choosing to review the model in three years time. Under a Labor Government proposal trailing commissions were set to be banned from July 1, 2020. Labor planned to cap upfront commissions paid by the banks at 1.1 per cent of the loan amount drawn down by the borrower.
Read the full story from the Financial Review's James Frost here
Some interesting analysis from Morgan Stanley on the election outcome, which helps explain the banks' sudden rise today.
They believe Labor's shock loss is the banks' gain, as «some of the risks [for banks] that may have arisen from negative gearing changes are diminished».
The analysts also believe some «downside housing risks» have been removed by the Coalition's surprise victory.
«Not implementing the ALP's tax policies around negative gearing and capital gains tax are a positive for the housing market, given that we expected its implementation to represent a small downside to prices and larger downside to turnover,» the Morgan Stanley analysts said. However they are dismissive of the Coalition's final-week policy surprise which is intended to help first-home buyers enter the market.
«We do not expect the LNP's policy of guaranteeing lower deposits for first home buyers to have a meaningful impact on the housing market given its limited scope (a limit of 10,000 loans per year represents less than 9 per cent of first-home buyers and less than 2 per cent of total new lending).»
by Josh Dye
While financial stocks soar, there are some companies under pressure this morning.
Webjet is down 4.4 per cent to $16.06 and Sydney Airport is down 2.9 per cent to $7.59. The airport published its figures this morning which showed domestic passenger numbers had fallen 1.8 per cent in the year to date, which it said was due to «continued capacity management by airlines». This means the airlines are flying fewer planes to avoid empty seats.
Tech darling nearmap is down 3.6 per cent to $3.69. Miner BlueScope steel is down 3.5 per cent to $12.47.
Incitec Pivot is down 3.3 per cent to $3.22 on its first half results.
Wholesale electricity prices shot up on Monday following a surprise election win by the Coalition on Saturday. Forward trading prices, which set the curve for future quarterly power costs, rose 13 per cent in NSW and shot up about 7 per cent in Victoria once markets opened. (see graph below)
Wholesale electricity prices account for about a third of power bills. Reducing this wholesale price has been a major focus of the Morrison government, which had pledged earlier this month to slash it by up to a quarter.
The energy sector saw Labor's win as a certainty with an idea of plans and energy policy for the next few years. The Coalition win in the weekend's election has raised industry concerns that the Scott Morrison government will return to its 'big stick' legislative agenda to rein in power prices.
It's been a big day so far for Wilson Asset Management's WAM Capital fund, up 6 per cent to $2.09. The fund's founder and namesake Geoff Wilson, who campaigned hard against Labor's franking credits policy, said the opposition drastically underestimated the number of people affected by its proposed change.
«It was just so grossly inequitable and unfair,» he said.
His company surveyed 4000 people who signed its petition against the proposed changes and found that 47 per cent of respondents said their children or grandchildren would shift their vote away from Labor because of the policy.
Labor's internal polling showed it was being hammered in the over-65 age bracket, particularly in Queensland. «Two words: retiree tax,» said one Labor source.
Earlier this year, Mr Wilson spent $1.2 million buying shares in Wilson Asset Management funds. He bought $313,000 worth of shares in WAM, almost doubling his holding in the stock to over 270,000 shares. He also spent $752,000 buying WAM Global Ltd shares, up 0.5 per cent today to $2.05, and $160,000 on WAM Leaders fund, which is up 2.7 per cent to $1.13 today.
The financial sector is up 4.8 per cent and of its 21 members just six are lower. Below is a graph of the biggest gains.