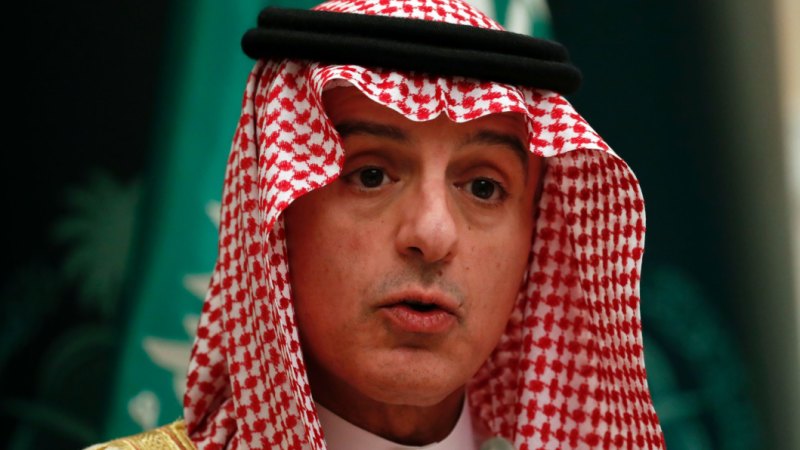 Al-Jubeir began the press conference — called suddenly after midnight — by listing a series of terror attacks in which he said Iran had played a role over the past few decades. The Iranian government «is not looking for stability or security in the region,» he said, adding that Yemen's Houthi rebels, supported by Iran, had launched more than 200 missiles into Saudi Arabia over the past few years. The Houthis also were behind a drone attack on Saudi oil installations last week, in which the drones were supplied by Iran, he claimed.
The attacks on the two Aramco oil-pumping stations forced the temporary closure of an important east-west pipeline in the kingdom and added to growing friction in the Gulf, where the US has tightened sanctions against Iran, demanding it stop supporting militias across the Middle East, including the Houthis.
The Saudi pipeline has since reopened, but officials from all sides have warned that a string of recent events has left the region at risk of sliding into a potentially devastating international conflict.
«We won't stand with our hands bound,» Al-Jubeir said. «The ball is in Iran's court and Iran should determine what the path will be.»
The United Arab Emirates and other countries are still investigating attacks on several ships, including two Saudi vessels, in the United Arab Emirates last week, Al-Jubeir added.
In the Federal Aviation Administration's advisory, commercial airliners and all operators of US-registered aircraft are warned to be careful when flying over the Persian Gulf because of «heightened military activities and increased political tensions» there. Those frictions «present an increasing inadvertent risk to US civil aviation operations due to the potential for miscalculation or misidentification,» it said.
The evacuation of Exxon Mobil staff started early Saturday from the West Qurna 1 site in Iraq's southern province of Basra, the sources added on condition of anonymity.
The employees are being flown to Dubai in the United Arab Emirates.
Operations at the field, run by Exxon Mobil, are continuing as normal with the help of Iraqi technicians, according to the sources.
There has been no comment from the US-based company.
Other foreign companies providing logistical services in oil-rich Basra are also preparing to evacuate their employees against the backdrop of the U.S.-Iranian escalation, the sources said.
Bloomberg, The New York Times, McClatchy, Reuters