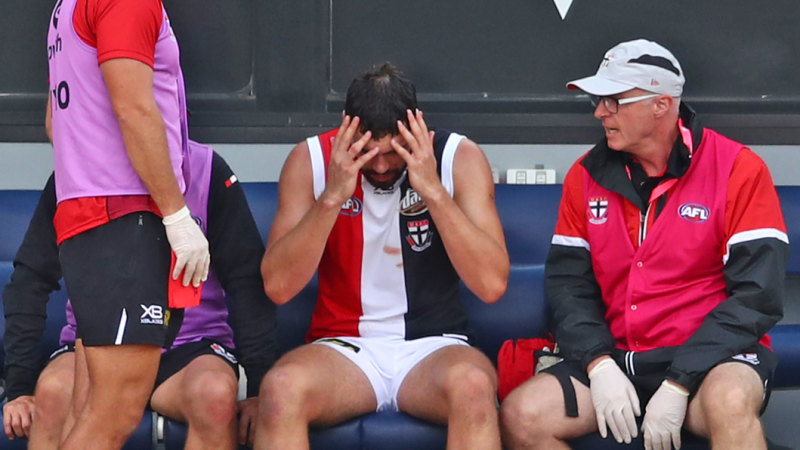 «He's a very courageous boy. He's one of those blokes that you've almost got to protect from himself given his commitment to his team.
«We'll seriously look at playing Paddy back, just to change not having to go back with the flight of the ball.»
McCartin, who the Saints took with the No.1 pick in the 2014 draft, has played just 35 games in his five seasons.
Richardson said he believed the 23-year-old had the capacity to play as an intercept marking defender similar to West Coast's star backman Jeremy McGovern.
«When the ball's dirty Paddy reads it off the boot a bit quicker, a bit like what I presume McGovern must do,» Richardson said.
«We think he has some attributes to be able to play back and we would seriously look at at that.»
Having exceeded expectations to win four of their first six games, the Saints remain hopeful Geary can return late in the season.
Geary was released from hospital on Sunday, having spent the week with an open wound the length of his thigh to aid the drainage of blood.
«I've heard of the injury before and I've seen photos but not as big as that,» Richardson said.
«It's a really significant injury … but we're now relatively optimistic that after a period of letting it heal and then re-training and seeing how it responds, he's a chance to be coming back and playing footy.»
AAP