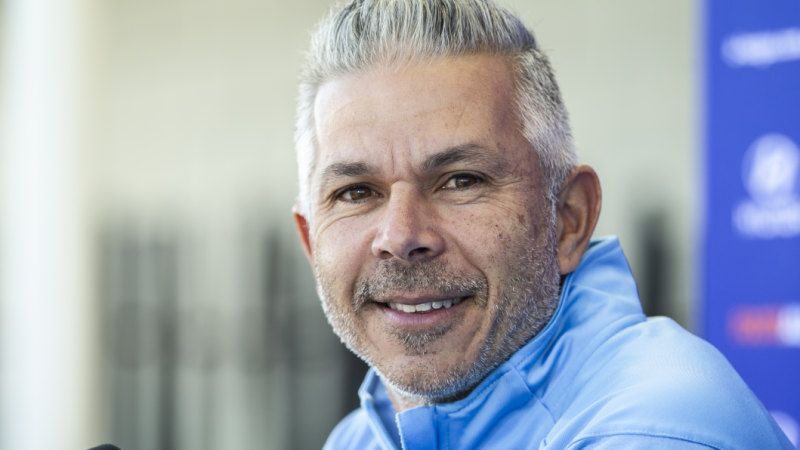 «I think it is. I think it is always difficult when you play away and the crowd is right on top of you and really close to the field. I think the fact that this is played on an AFL ground, while it will be a home crowd and very vocal, I think the fact that they won't be right on top of you is always easier to play,» Brosque said. «We have noticed that down in Melbourne with Etihad compared to AAMI Park.»
Sydney FC coach Steve Corica was embracing the underdog tag for Sunday's grand final, suggesting nobody is expecting the Sky Blues to gain a result away from home despite their scintillating performance against Melbourne Victory in last week's semi-final.
Loading
Asked if his team would be daunted by facing such a large crowd of parochial West Australians, Corica said it would bring out the best in his players.
«Sounds fantastic. What more do you want? It's the grand final,» Corica said. » [We are] Against all odds, nobody expects us to come here and win and that's the motivation for our boys because they know they can win and that's the main thing. All or coaches know we can win and at the end of the day that's all that counts for us. All of our supporters will be cheering us on and the rest won't be.»
The Sky Blues travelled with a full squad to Perth on Friday morning despite illness and injury concerns for Siem de Jong and Michael Zullo respectively but Corica says both players are fit to play and start the game if selected.
«Everyone is good, raring to go,» he said. «It's going to be a great occasion, a great stadium, we are looking forward to playing here and training on the stadium today and get used to the pitch.»