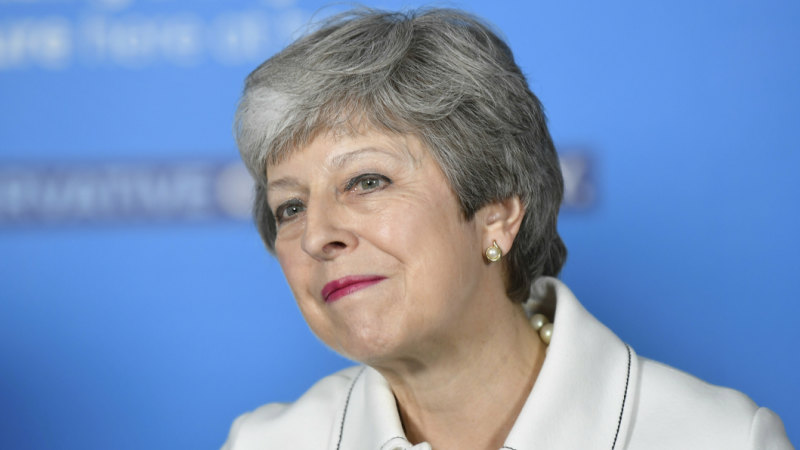 May has so far failed to resolve the parliamentary impasse over Brexit, forcing her to extend Britain's scheduled leaving date by seven months until October 31. The delay also meant Britain will take part in next week's European Parliament elections.
In the op-ed, she urged voters to choose her party next week, claiming that Labour and other opposition parties «cannot deliver Brexit or have so far refused to do so».
She also appeared to blame «some MPs on my own side» for failing to pass a deal so far, in an echo of comments she made in March which sparked a furious backlash within her party.
The op-ed comes as Britain's exit from the EU is as uncertain as ever after talks with Labour's left-wing leader Jeremy Corbyn collapsed on Friday.
Meanwhile, the cost of the Brexit turmoil mounts for British companies, with business leaders saying they are frustrated at the UK's political class and worried about the alternatives to the Prime Minister.
«The anger is directed at Westminster as a whole,» Adam Marshall, director general of the British Chambers of Commerce said in an interview. «There are concerns about lots of individuals and lots of political parties right now,» he said.
Politicians are «chasing rainbows,» and businesses «are paying for political indecision,» Marshall said.
Meanwhile, the costs mount, and a lot of businesses face working capital pressures, he said.
Marshall cited the example of a freight company that had hired logistics experts to deal with the effects of Brexit on March 29 — the original deadline.
«It can't let those people go now because that scenario could come back in October, and the skills are in such high demand,» he said. «It's basically carrying them on the books for six months without them actually having that much to do.»