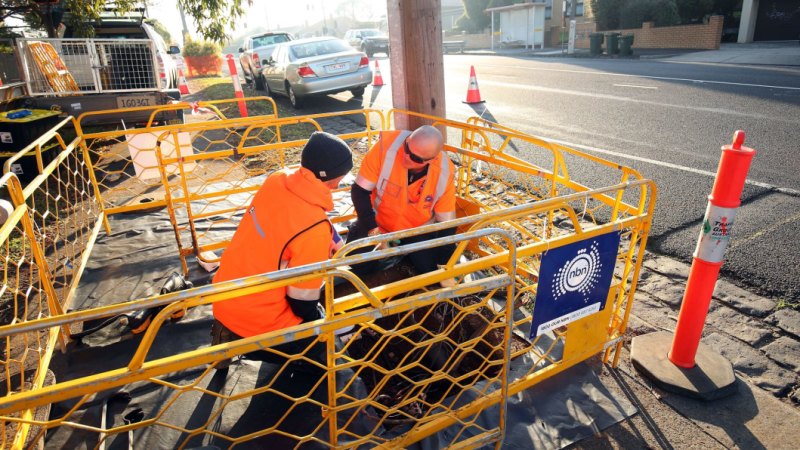 The scammer made three withdrawals from the bank account, totalling $37,000 while he kept the man on his landline, and told him to switch off his mobile phone, as it was also infected.
Turning off the phone meant the man did not receive any alert from his bank about the unusual withdrawals.
A similar scam also happened to an 82-year-old man who lost $19,000.
Consumer Protection Commissioner David Hillyard said it was alarming the scammers prevented the victim from getting alerts from their bank or seeking advice from family or friends.
"One key piece of advice we give consumers is to talk to family or friends when caught in these situations, or contact the telco direct to verify if it is a genuine call, so these tactics are aimed at circumventing that advice and isolating their victims, which is concerning to us," he said.
"Often banks will attempt to contact customers if they see unusually large transactions so, by making their victims uncontactable, it is more likely that the transactions will go through.
"We want people to be aware that new NBN connections are listed on the internet, so scammers can target people in those areas knowing that they will more readily accept that they are talking to a genuine person from NBN or that their provider is calling them about the recent connection.
"It's a trick that appears to be successful in duping people into cooperating with their demands which unfortunately results in a financial loss that people in our community, particularly seniors, can least afford.
"Under no circumstances should anyone grant access to their computer to a third party no matter who they say they are and especially if they have called out of the blue."
Information and advice on scams is available on the WA ScamNet website www.scamnet.wa.gov.au. Enquiries can be made to Consumer Protection by email [email protected] or by calling 1300 30 40 54.